Rugby Blog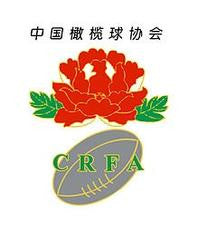 Rugby Union in China
by Leana Kell
China's exclusion from the Rugby World Cup in 2015 has shown that the country needs to invest more time into growing the 15-a-side game.
In recent years, China has shifted its goal heavily toward developing the popular game of Rugby Sevens, featured at this year's 2016 Olympic Games in Rio for the first time since 1924.
As a consequence, the growth of the 15-a-side game in China has become somewhat stifled, but there are now new measures in place to ensure that things change.
The medal culture
Media has suggested that China has become more interested in Olympic medals than creating a rugby culture. Certainly, China's dominance in the Olympic Games over the past few years has been evident, topping the Olympic medal table at Beijing 2008 and winning second place at London 2012 and third at Rio 2016.
As a consequence, the status of 15-a-side rugby in China has suffered corresponding in a spat of poor results for the team. The national side has slipped in the past decade from being one of the best sides in Asia, and ranked in the top 40 globally, to number 67 behind Luxembourg and Latvia.
In an interview with the Telegraph, Zhang Zhiqiang, a former China national side captain, described how the decreasing status of the 15-a-side game has corresponded with poor results for the team.
"Our national system is geared towards an Olympic strategy, and sevens, as one of the Olympic events, gets more attention," said Zhang.
"From 1990 to 2005 when we played 15s, we were among the top three sides in Asia. Our best world ranking was 37.
"But later, we turned to sevens and our performances in 15s got worse,"
15-a-side rugby
The 15-a-side game attracts top talent and is considered by players and fans to be the "true embodiment of the sport". Signs that the sport's global reach is expanding were evident when Japan (who will stage the next World Cup in 2019) presided with a 34-32 victory over two-time champions South Africa at the Rugby World Cup 2015.
Since the Rugby World Cup, China's drive to improve its performance in rugby union has become evident, with wealthy investors from the country buying clubs both home and abroad.
The BBC has recently reported how Chinese authorities are making a concerted effort to increase sporting participation from grassroots to elite levels. In addition, governing body World Rugby has said it is committed to growing the game in new markets and promoting the sport beyond its traditional "comfort zones" within Europe and the Southern Hemisphere.
A new £80.5m initiative
China is not the only country where the growth of rugby union is planned, other countries including Brazil, India and Russia are all on the agenda. However, China have recently signed a new £80.5M deal involving a professional league, university programs and grassroots initiatives.
The new initiative, signed in partnership with Alisports and China's rugby football association, will see the company invest huge sums of money over a 10 year period in an effort to gain increased popularity for the game.
The money will be used to establish the first professional leagues for men and women and national rugby sevens programmes as well as a mass-participation initiative planned for 10,000 universities and schools across China. Development schemes will also seek to recruit and train 30,000 coaches and 15,000 match officials by 2020.
Alisports chief executive Zhang Dazhong, said;
"We have a great partner in World Rugby and together we will work tirelessly to promote the development of rugby in China with a goal of inspiring one million new players in five years."
Future incentives
Certainly, the Rugby World Cup 2019 has provided China with an incentive to improve their 15-a-side game. With Japan as hosts and also being the dominant rugby power in the region, China are keen to challenge their position, with participation in the sport already increasing by 40 per cent in the past year to 76,000 players.
Furthermore, the game of rugby has become highly popular in Hong Kong, home of the popular Hong Kong Sevens tournament. Hong Kong has its only separate rugby union team, and in World Rugby's international rankings it is rated 25th, 22 places higher than China. Top of FormUHong Kong Rugby Union's chief executive Vern Reid believes Hong Kong certainly has a role to play in helping to develop the sport in China.
With a strong and sustainable platform being put in place for rugby union in China, the country has every opportunity to become not only a major force on the international stage but also have what World Rugby calls "real major event hosting potential". But only time will tell if this vision will become a true reality.